Hosting For Your Wedding or Event
Not Your Usual Stuffy Toastmaster
Sometimes toastmasters can have the reputation for being a bit… formal. Sometimes formality is good but, especially with today's trend towards informal weddings, often a gentler hand on the wheel, coaxing things along fits in better.
In fact, even the term "toastmaster" can seem a bit old-fashioned. You might want to thing of me as a host or master of ceremonies. I'll answer to pretty much anything.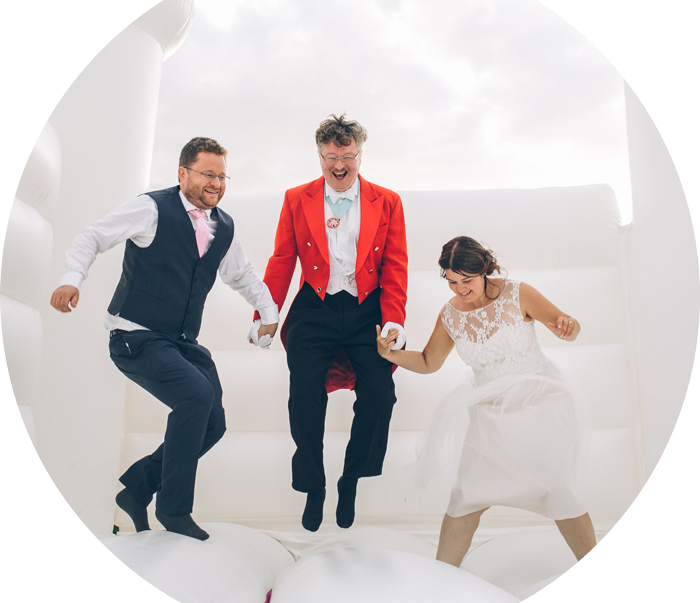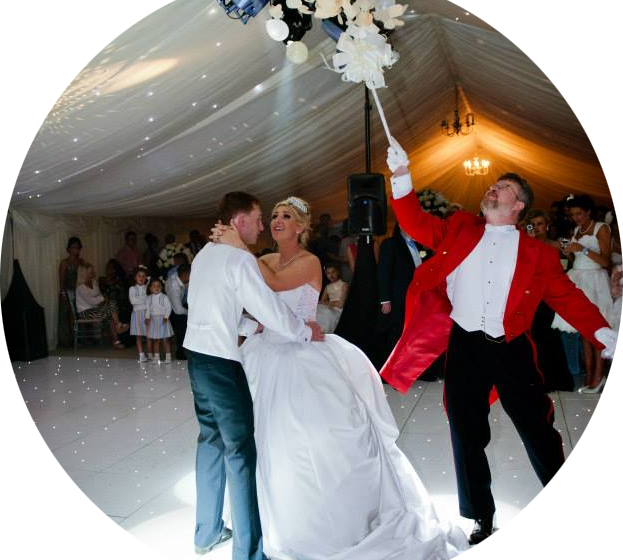 All events run more smoothly when there's someone there to take charge. Guests need to know what's happening next and where they need to be. And you don't want to spend all your time answering questions.
I'll work with you before the event as you plan, making sure I know what you want so that I can keep things running smoothly and iron out any minor emergencies as they happen.
And, depending on the package you choose, I can add magical entertainment alongside my hosting duties.
But don't Toastmasters or MCs just make announcements? What else will I do?
Well, think of me as your go-to Guy for whatever you or your guests need on the day. I'll be there for the whole day making sure everyone is doing the right thing at the right time.
In my time working at weddings here are a few of the things I've done (mainly in the background, so you can get on with enjoying yourself):
Mopped floors ◦ Lit sparklers ◦ Controlled crowds ◦ Shifted furniture ◦ Read speeches ◦ Calmed nervous best men ◦ Announced guests ◦ Helped write speeches ◦ Pinned on buttonholes ◦ Served at the top table ◦ Provide a PA when the one at the venue broke down ◦ Swept up broken glass ◦ Laid out table centre pieces ◦ Organised bouquet tosses ◦ Provide first aid ◦ Organised cake cuttings ◦ Helped plan surprises ◦ Joined in with singing waiters ◦ Fixed a leaky tap ◦ Swept up ◦ Helped change a wedding-car tyre ◦ Helped bands set up ◦ Cleared tables ◦ Secretly tuned a guitar for a groom to sing to his bride ◦ Superglued decorations ◦ Rearranged furniture for dancing ◦ Applied ice to a twisted ankle ◦ Encouranged guests to sign the guest book ◦ Sung happy birthday ◦ Sewn on buttons ◦ And more!