Whatever the event, no matter how many guests you have, I can provide baffling and entertaining close-up magic for you and your guests.
Magic can help break the ice at social functions and bring people together in one, shared moment. And nothing creates wonder more than magic that happens just inches away from you or even right in your own hands.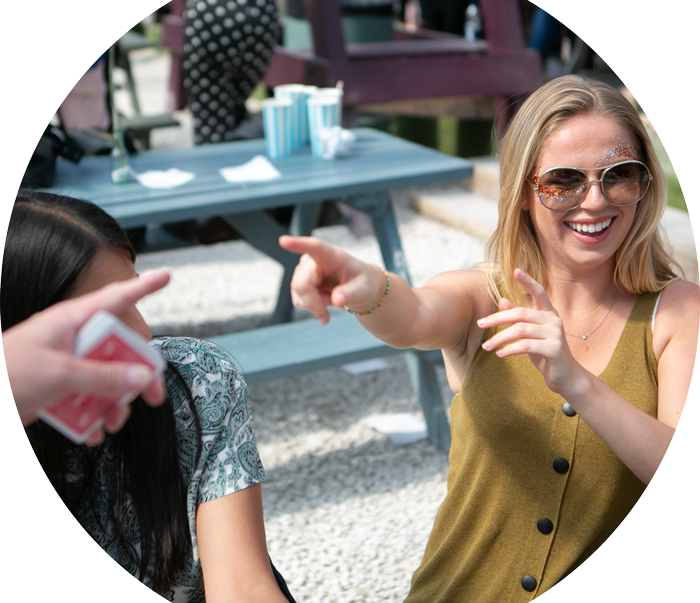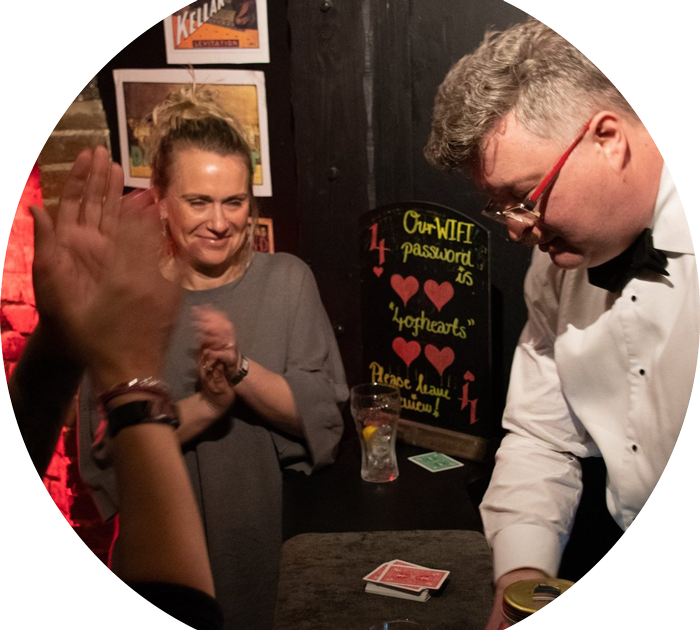 Magic For Larger Audiences
Sometimes called stand-up magic or platform magic, I'll entertain your guests with a short show. Anything from 15 to 45 minutes of interactive and fun entertainment.
I'm very proud of the fact that I'm one of the house magicians at Houdini's in Canterbury. Houdini's is one of the few magic bars in the country where you can drop in seven nights a week for a cocktail and a magic show. Working in an environment like that means my performing skills are constantly being tested and refined!
For shows of an hour or more, for audiences of unlimited size (if you've got the venue), I can provide my full stage show. A mixture of magic and mind-reading with plenty of audience participation.